Already have a website?
Switching to 1&1 is easy: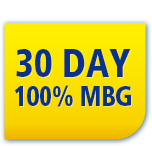 1.
Place your order
Try 1&1 now, with a 30 Day 100% Money Back Guarantee. Use this time to get acquainted with the product and begin creating your website.
2.
Design your new website
Make changes to the design of your new website in a pressure-free environment, all while your current website stays active. It's easy to duplicate your existing content!
3.
Transfer your domain
When your new website is ready, let us know, and we'll assist with transferring your existing web address. If you need any additional help, we're available toll-free at 1-866-991-2631.
4.
Delete your old website
It won't be long before your new website is up and running! You can now cancel your old contract by using this cancellation form.
Need help?
We're available, toll-free, 24/7 at:
1-866-991-2631